Register now for Alpha sessions coming in 2023
And discover the blockout of a new POI: the Monastery
---
All the news > Register now for Alpha sessions coming in 2023
Published on 2022, Dec 04
Get a chance to be part of the Alpha of ROOTED!
Register now https://rootedthegame.com
While the creation of ROOTED continues at a very good pace with new POIs (have a look at the end of this post) that we will present soon on our Discord server, I am pleased to announce new features on our website!
Register to be part of the Alpha, Pledge the game, update your pledge, get your Steam Keys for Early Access and your Roles on Discord, + upcoming features!
IMPORTANT: if you have already pledge on Kickstarter or on the website during the last weeks, you already have an account. Just ask a new password here: https://rootedthegame.com/forgot-password
What can I do atm on the website?
- Pledge the game and choose your rewards, with now instant delivery of your Steam key for the Early Access (2024). Alpha keys will be sent when the alpha approaches.
- Upgrade your pledge(s)
- Update your contact information
- Update your Discord ID to get the roles on our server
- Find your pledges from Kickstarter and from the Website
- Get your Steam Keys for ROOTED, linked to your pledges

How to get the roles on Discord?
If you have pledge the game on Kickstarter or on the website, please update your Discord ID once connected, then wait for our bot gives you the roles. It can take up to 1 hour.
Soon available: more information about the Lore!
The lore is strongly present in Rooted. We plan to present it to you soon on the website, along with illustrations and a lot of information that will allow you to immerse yourself in the story before the launch of the game!
Soon available: Ticket system
Alpha sessions mean lots of feedback and for this, the website will play its role. You'll be able to open tickets in game and here, then follow its progress.
I can't leave you without sharing an example of a POI blockout we worked on: the Monastery. Of course, we will let you discover the catacombs and all its surprises in game!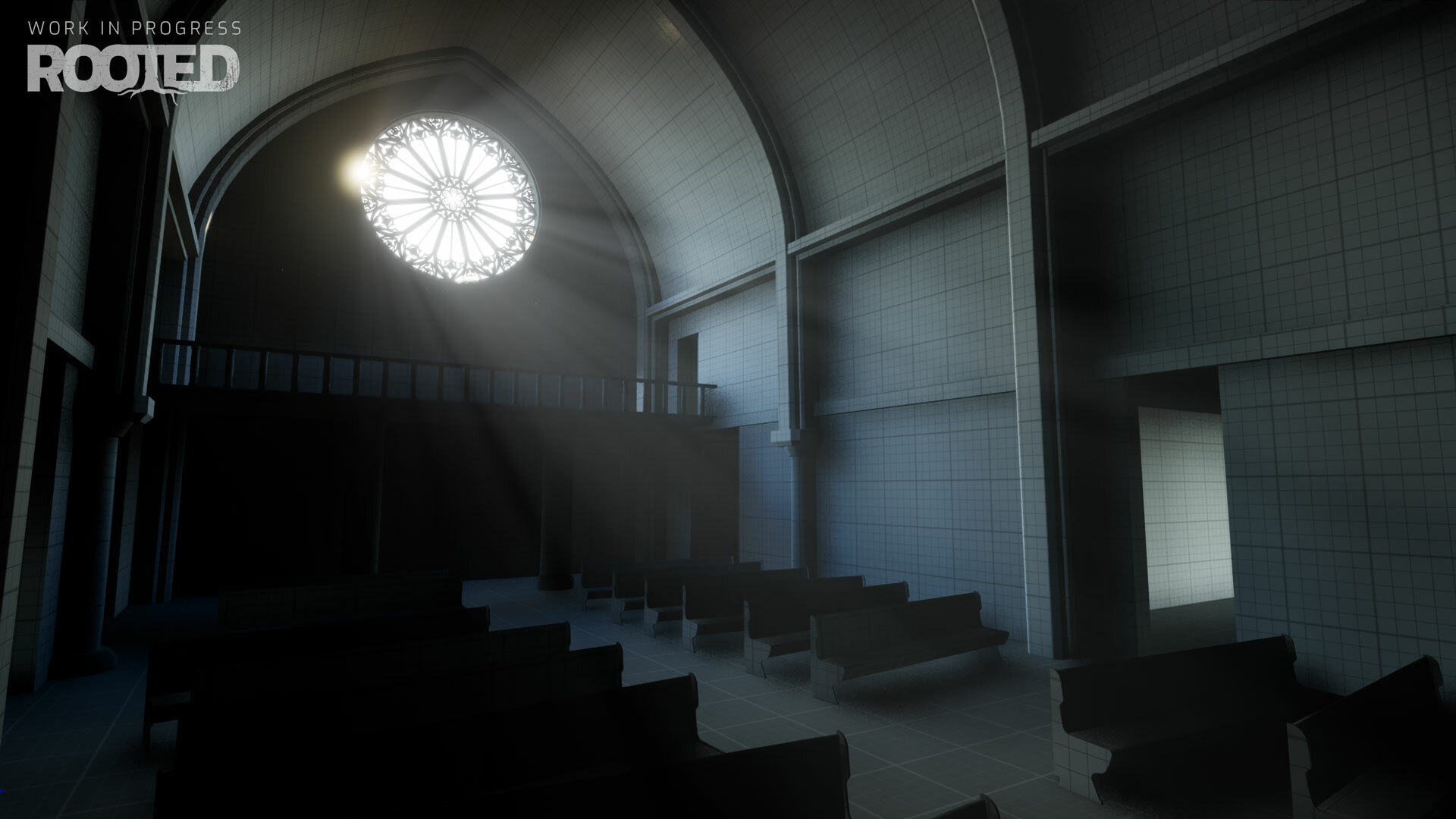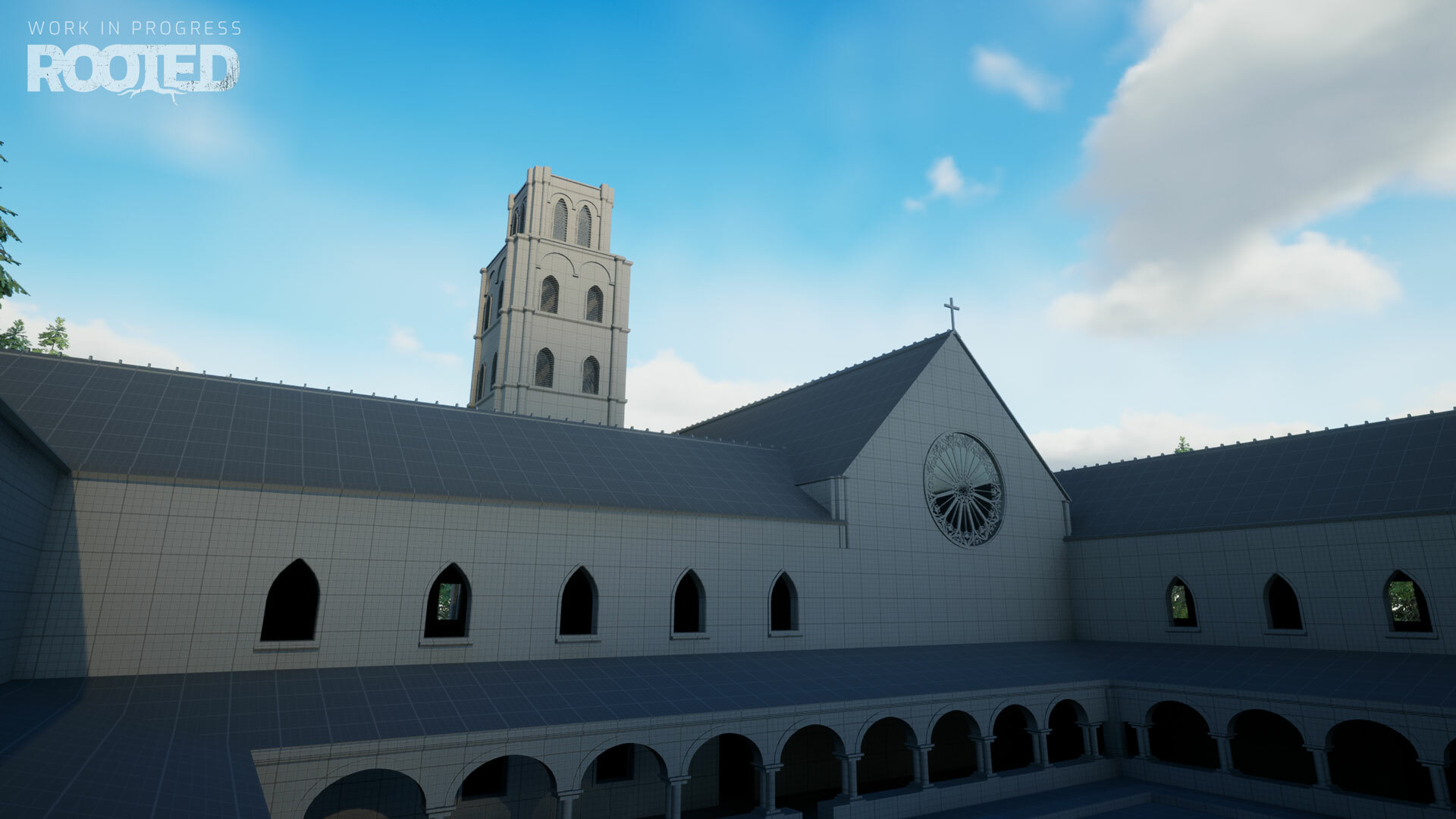 Take care,
Mat